Tour Public Art at DIA
Artwork is featured in all corners of the new facility of the Westin Denver International Airport Hotel and Transit Center. Much of the artwork is either donated or funded by Denver's "percent for art" program. The collection consists of 40 existing pieces, joined by six new works of art at the Westin hotel and RTD transit center.
Featured Art at the Westin DIA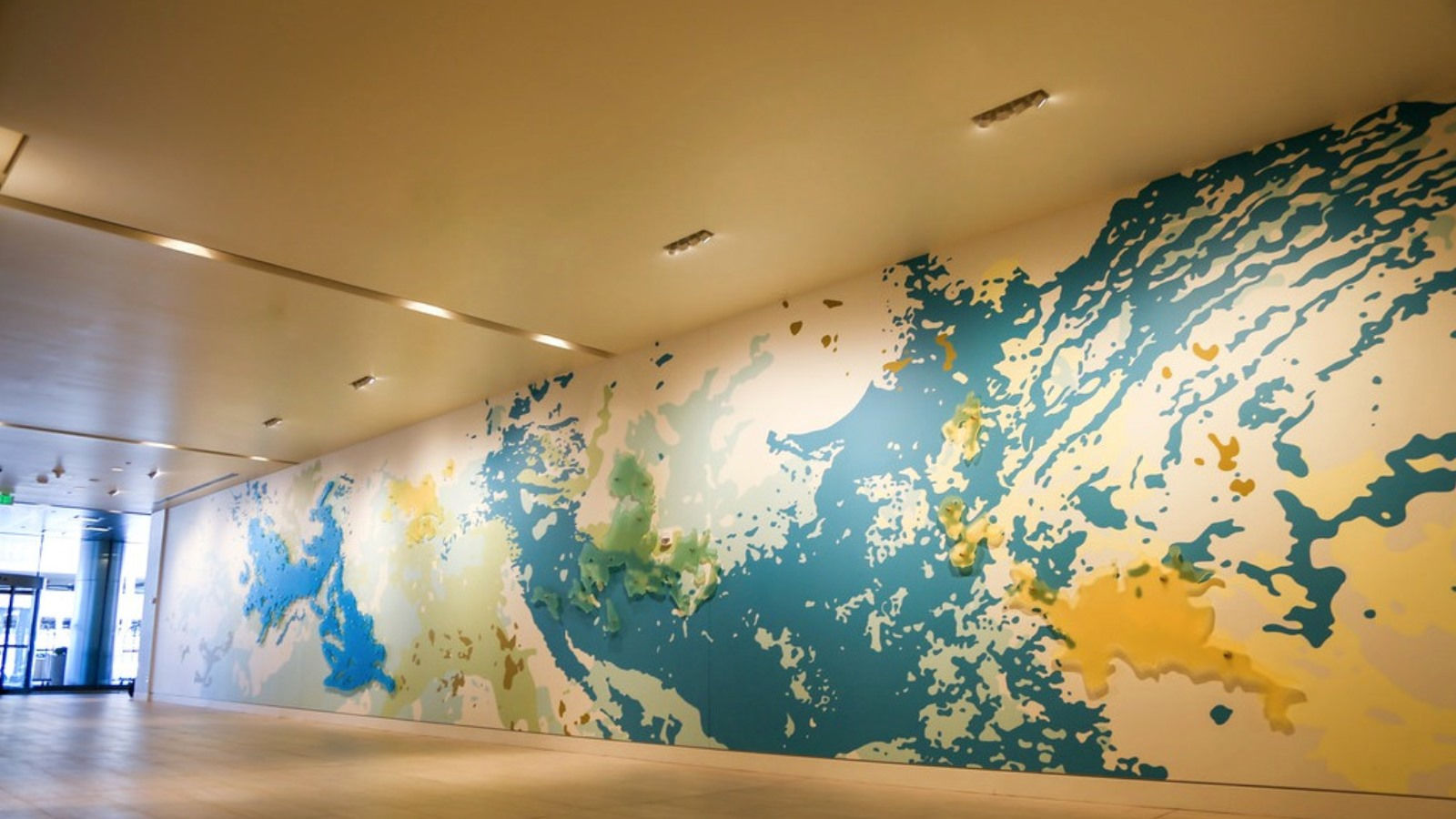 "Strange Continents" 2015, Mindy Bray
Location: Level 1 Hotel Entrance Hallway
Mindy Bray painted her largest mural commission to date along the 150-foot-long hallway at the entrance to the Westin hotel. The imagery for the work is derived from hundreds of photographs of the Platte River at Confluence Park in Denver, which the artist digitally manipulated to arrive at a vocabulary of shapes that were composed to resemble a global map. The colors recall traditional colors used in maps.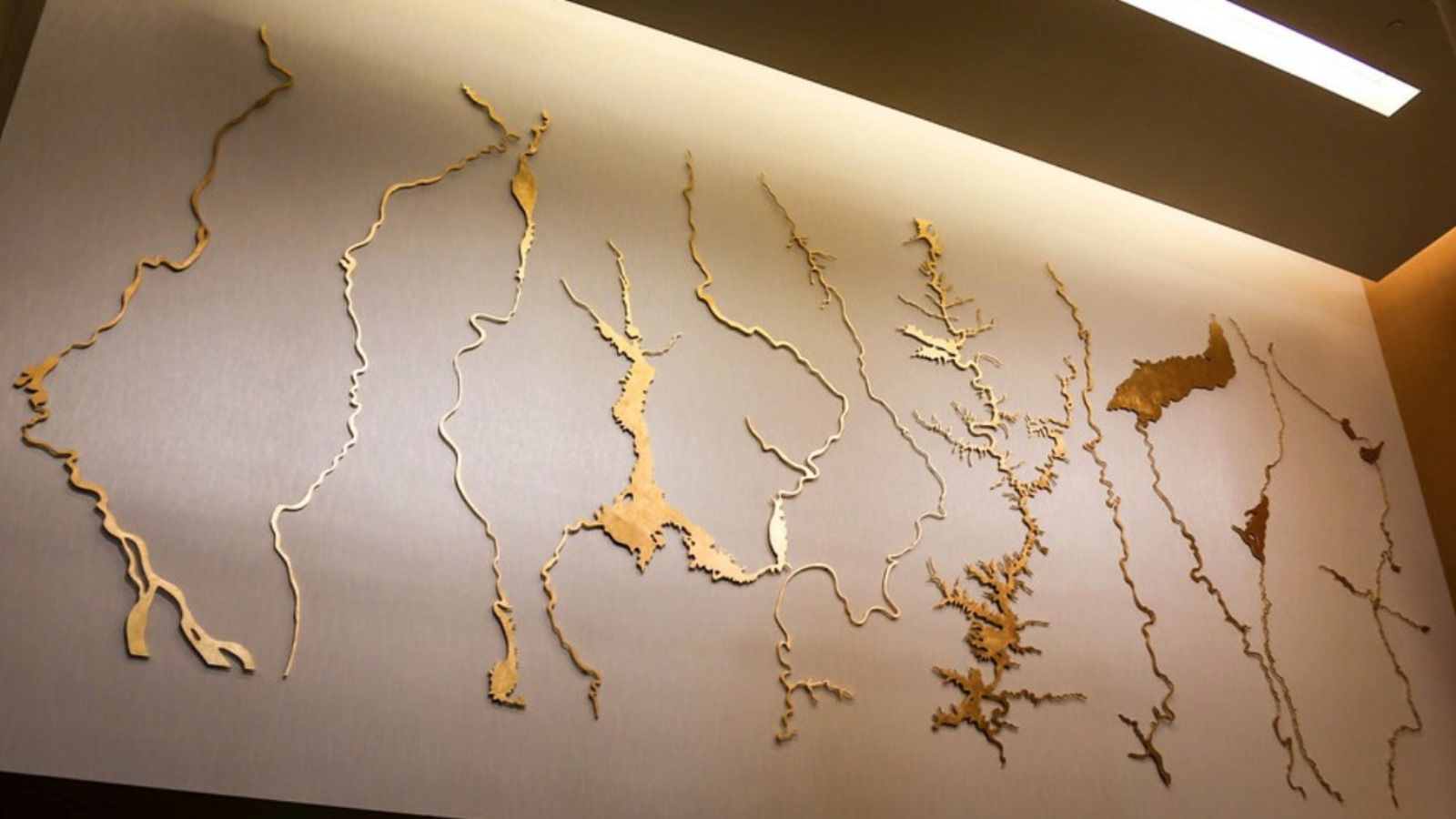 "Colorado River" 2015, Wopo Holup
Location: Level 2 Grand Foyer West Wall
Wopo Holup was commissioned to create a series of sculptural pieces to grace the west wall of the Westin Conference Center pre-function area. The work represents ten continuous sections of the Colorado River running from Grand Lake in the Rocky Mountains to the Gulf of California. Along the way it runs through five states forming Lake Powell, Lake Mead and irrigated lands such as Imperial Valley. The work was cut from aluminum and hand-covered in 24-carat gold leaf.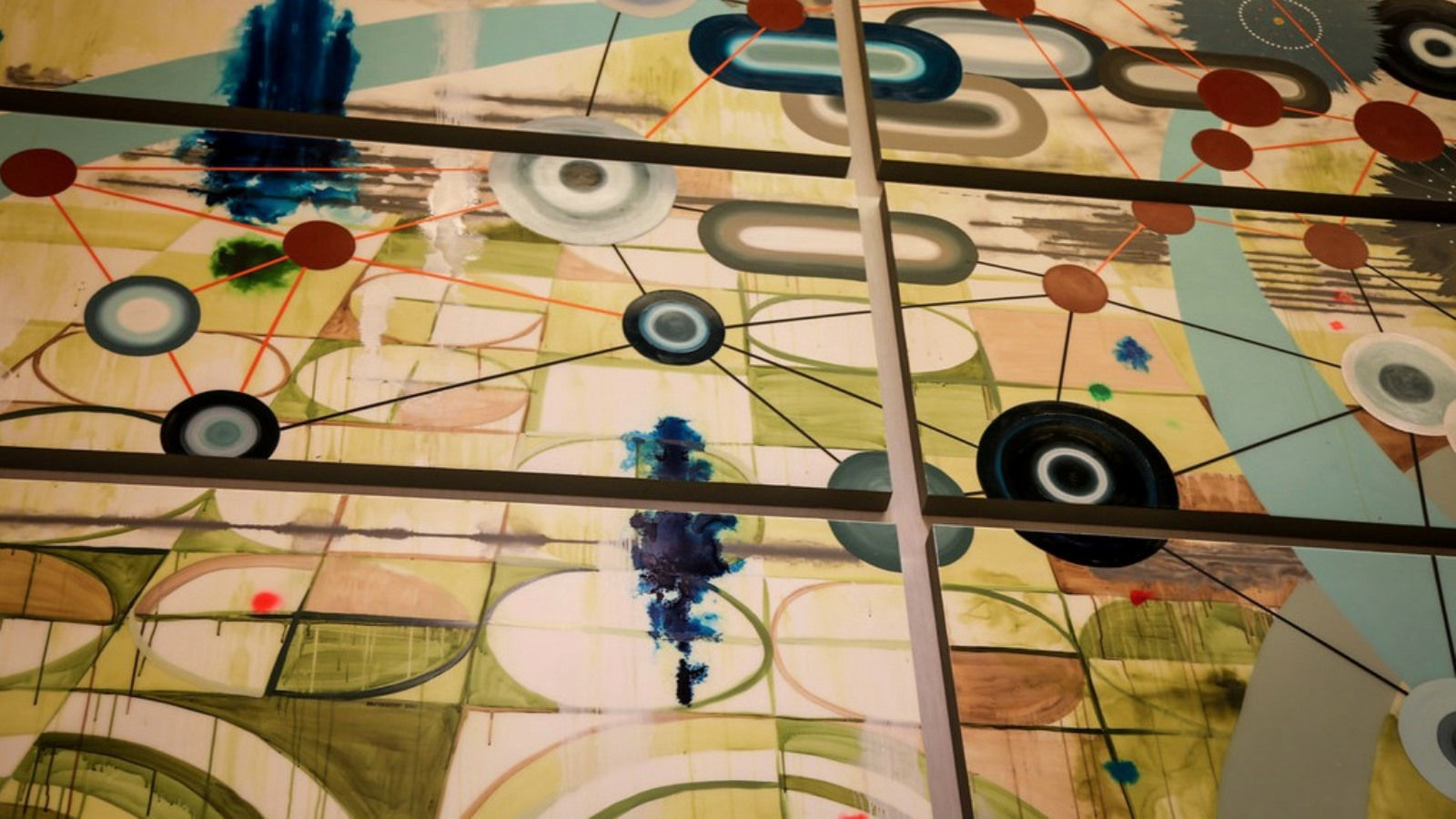 "En-Route" 2015, Heather Patterson
Location: Level 2 Grand Foyer East Wall
Patterson was commissioned to produce nine panels of artwork that compose a large artwork on the east wall of the Westin Conference Center pre-function area. Patterson layered varied imagery through drawing, painting, and collaging sheets of acrylic paint, creating a sense of fragmented time. Her imagery hearkens urban street grids, flight maps and landscapes with bursts of color and energy.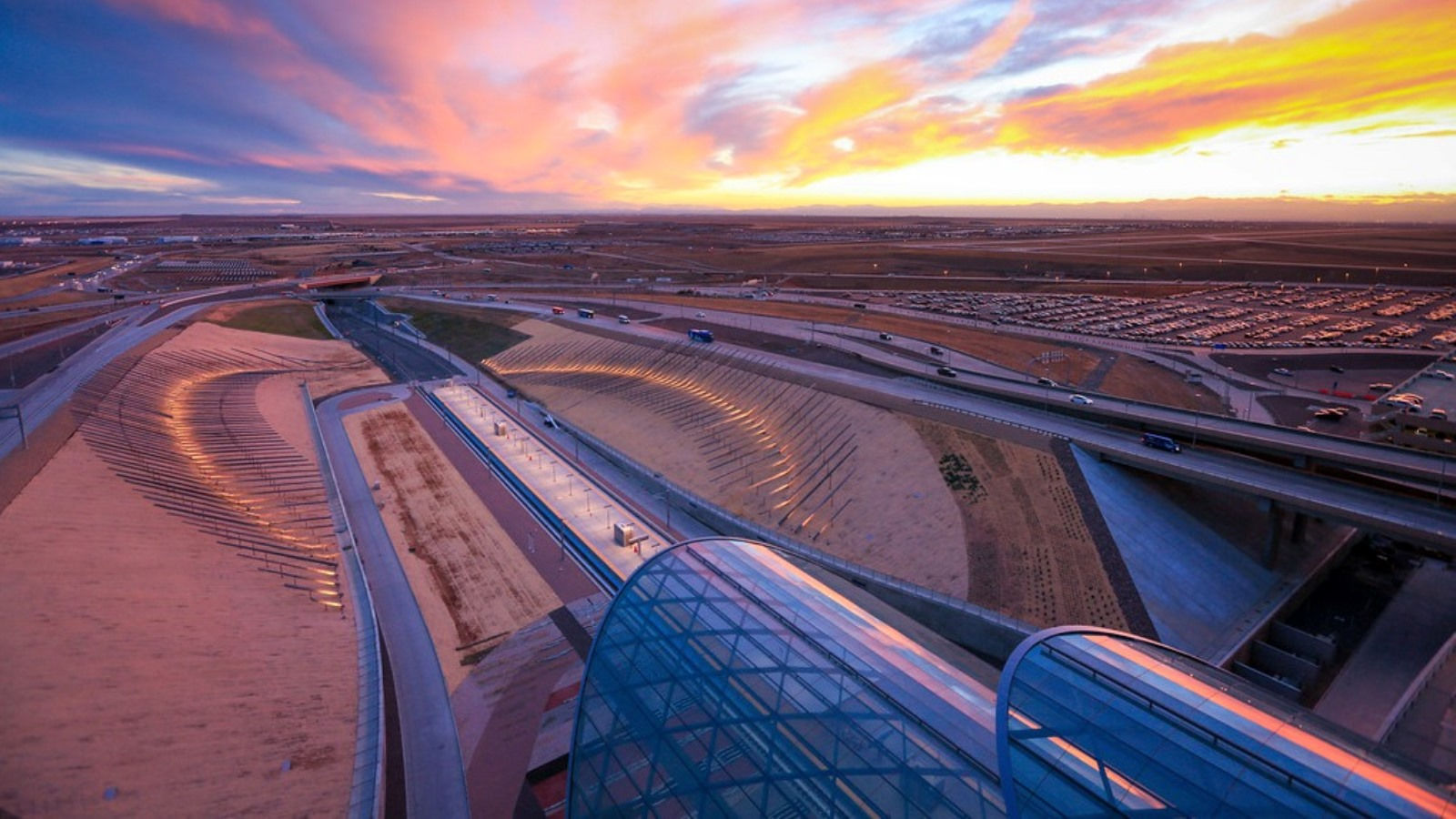 "Shadow Array" 2015, Patrick Marold
Location: Train platform exterior
Local artist, Patrick Marold, was selected for a $2 million commission to create a large-scale installation to enhance the expansive landscape area around the Public Transit Station. The sculpture titled, "Shadow Array," consists of approximately 236 beetle-kill spruce logs from southern Colorado, which will create an active experience for travelers as they enter and exit the valley by train.
"Field of Air" 2015, Ned Kahn
Location: Exterior plaza between Jeppesen Terminal & Westin hotel
California-based sculptor, Ned Kahn, was selected for a $2 million commission to create a large wind- activated sculptural installation titled, "Field of Air." Kahn was inspired by the way the grasses of the plains expose the invisible force of the wind. Thousands of individual pieces are hinged and suspended over a rock bed, creating a fascinating play on the air of it's natural environment.
"L'eau dans tous ses états" or "Water in All Of its States"
Location: Levels 1 Train Hall and 5 canopies and central escalators
Paris-based light artist Yann Kersalé was selected for a $1 million commission to provide a lighting design for the Train Hall and Level 5 canopies and a unique video-based installation inside the escalator connecting the Public Transit Center to the Level 5 plaza.